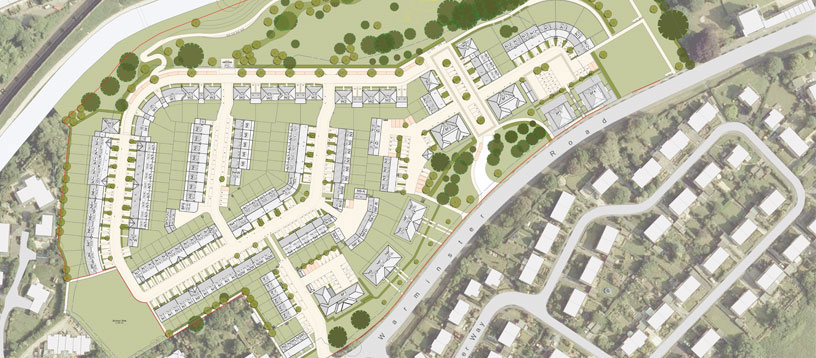 Development
Finding the perfect plot of land and realising its potential is a skill we have developed over ten years of teamwork, fostering the right partnerships and learning what people want. Firmstone maintains productive and profitable relationships with experts in every area of the market, from architects to agents, from brokers to builders, providing us with a rock-solid base of knowledge and experience.
Firmstone's excellent access to private equity finance and investment funds means we purchase development sites unconditionally, without turning to costly property loans.  In the past, we have obtained planning consents that have transformed brownfield land into desirable sites for new properties, and we have been behind the creation of a range of contemporary apartments, family houses, offices and retail units.
Our team's detailed understanding of planning issues, construction practices and the overall market helps us make the best use of every land development opportunity, whether it is space for one or two houses, or a site with potential for a large-scale builder to come on board and deliver a whole new city quarter. As our track record proves, we work equally as effectively on small residential schemes as on major regeneration projects.
Complex urban sites are also a speciality. Working closely with a wide range of specialist external consultants, local authority officers and key community stakeholders means we deliver optimum results on these often challenging projects.
Firmstone Developments has already made a significant contribution to the south west property scene with our wide range of quality developments and the regeneration of derelict sites and brownfield land. We are proud of our work and excited about our future.
Firmstone is always on the lookout for land and development opportunities and would be delighted to discuss potential new sites at any time.
For land and development enquiries please email : info@firmstonedevelopments.com